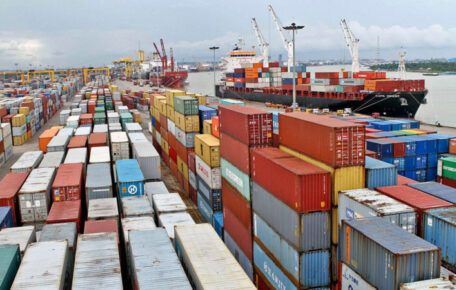 Wednesday, November 9, 2022
Exports of goods from Ukraine have fallen by 32% and imports by almost 24%.
 In October, Ukraine exported goods worth $3.8B and imported $4.6B. Compared to last year, exports of goods fell by 32.3% and imports by 23.9% during the same period. In January-October, the total volume of foreign trade in goods amounted to $80.3B, of which $36.9B accounted for exports and $43.4B for imports, announced Deputy Minister of Economy Taras Kachka. The export value amounted to $3.8B, which is 8.2% less than in September. This was due to decreased export volumes and world prices for food and industrial goods. On the other hand, imports increased by 2.6% to $4.6B, although the volume decreased slightly by 3.1% to 2.01 million tons. "Petroleum products account for 25% of the import volume and 16% of the value," Kachka said.