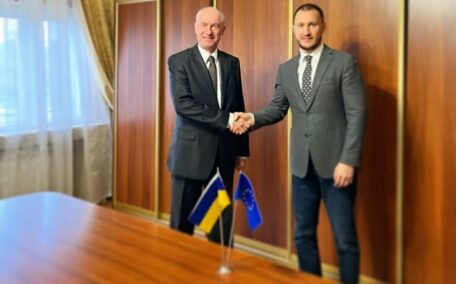 Wednesday, November 9, 2022
Ukraine and Slovakia discuss cooperation in the energy sector.
Deputy Minister of Energy of Ukraine Yaroslav Demchenkov met in Uzhgorod with Minister of Economy of Slovakia Karel Hirman. They addressed the energy system operation in the event of massive attacks by the Russian Federation on Ukraine's energy infrastructure. Hirman emphasized that Slovakia is ready to provide Ukraine with materials and equipment for repairs, the Ministry of Energy noted. The parties also discussed increasing the capacity of interconnectors and hydrocarbon production and implementing projects to supply various types of oil through the Southern Friendship oil pipeline using the infrastructure of Ukraine, Slovakia, the Czech Republic, and Hungary. Demchenkov emphasized the prospects for the development of renewable energy projects. He noted that the share of RES in the structure of Ukrainian energy generation by 2030 should be at least 25%, and nuclear carbon-free generation should be at least 50%.