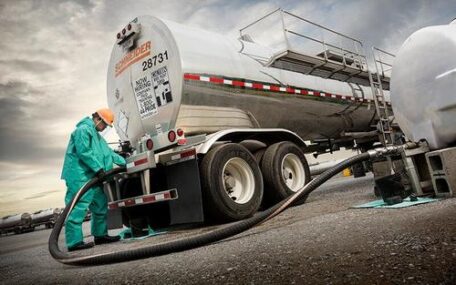 Thursday, June 16, 2022
Ukraine plans to increase gasoline and diesel fuel imports.
 In June 2022, Ukraine plans to increase gas and diesel fuel imports by 160% compared to May – up to 600,000 tons, according to First Deputy Prime Minister Yulia Svyrydenko. "We imported 60,000 tons in March, 191,000 tons in April, and 380,000 tons in May and plant to import 600,000 tons in June," she added. Svyrydenko predicts that the fuel shortages at gas stations and market anxiety will subside when network operators are able to provide gasoline and diesel fuel stocks consistently for two weeks, as at present they can only supply supplies sufficient for 7-8 days. According to the State Border Guard Service of Ukraine, fuel trucks are traveling to Ukraine through green corridors with neighboring countries on an emergency basis.