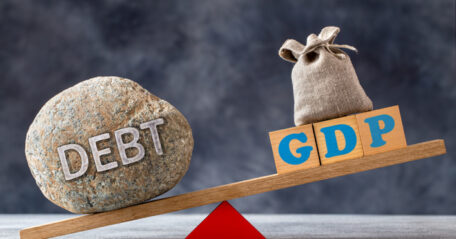 Thursday, June 16, 2022
Ukraine has no problems with the repayment of external debt.
 Today, the main priority of the Ministry of Finance continues to be ensuring full reinvestment of domestic debt, both in hryvnia and in foreign currency, as stated by Government Commissioner Yuriy Butsa. He clarified that today Ukraine has three main sources of financing for the state budget deficit – the sale of domestic government bonds, the sale of NBU military bonds, and preferential foreign financing. Currently the IMF predicts an increase in Ukraine's public debt to 86.2% of GDP this year as one of the consequences of the war with Russia. The projected debt-GDP ratios for the current and subsequent years are: in 2022 – 86.2% of GDP, in 2023 – 78.0%, in 2024 – 78.7%, in 2025 – 82.9%, in 2026 – 88.7%, in 2027 – 92.3%.