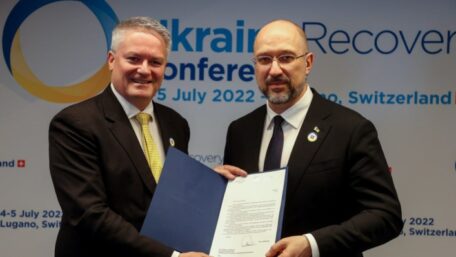 Wednesday, August 31, 2022
Ukraine is intensifying its partnership with the EU and the OECD.
Despite the war, Ukraine is leveraging partnerships with developed countries and international organizations for economic development and reform implementation. Ukraine aims to gain full membership in the EU and the Organization for Economic Cooperation and Development (OECD). As Prime Minister Denys Shmyhal noted, Ukraine's cooperation with the OECD made it possible to achieve significant results in various areas, such as anti-corruption reform, tax system improvement, investment, green economy, entrepreneurship, competition policy, corporate and public administration, education, energy, decentralization, etc. The prime minister remarked that he had already submitted an application for Ukraine to become a member of the OECD to OECD Secretary-General Mathias Cormann.