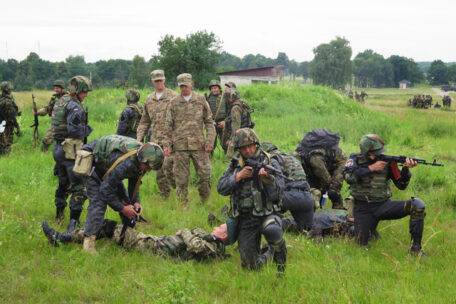 Wednesday, August 31, 2022
The EU has agreed to pursue a training mission for Ukraine's Armed Forces.
According to Bloomberg, EU countries have decided to start hammering out the details of a proposed training mission for Ukraine's Armed Forces. Earlier, Kyiv identified specific training needs, including medical, demining, sniper operations, and various officer training. Earlier Tuesday, countries including Belgium and Slovakia offered to host training for the new mission, proposed by Josep Borrell. In an interview, Belgian Defense Minister Ludivine Dedonder said that her country was ready to provide demining or other training in Belgium or abroad with other partners. Dutch Defense Minister Kajsa Ollongren said the Netherlands and Germany had proposed to offer demining training, possibly in Germany, with the option of other countries to join. Earlier, EU member states agreed to allocate as much as €2.5B to support the delivery of weapons and other aid to Ukraine.