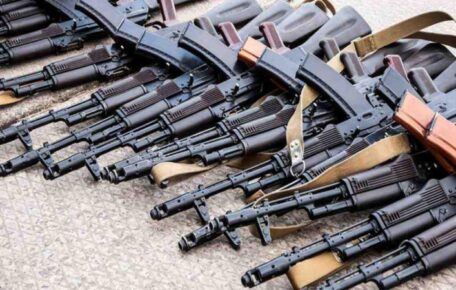 Tuesday, July 26, 2022
Ukraine has ruined Russian arms exports.
Russia's plans to export its weapons are being destroyed by the Russian army's losses in the war against Ukraine, reported FP. Thus, US military and intelligence believe Russia's severe losses of high-tech equipment in Ukraine, including hundreds of tanks and helicopters, will significantly diminish the Kremlin's arms supply to Africa. This will deprive the Kremlin of a major source of income. At the same time, this may lead to a redistribution in this market and lead to the dominance of Russia's competitors, such as China and the US. According to the Stockholm International Institute for the Study of World Problems calculations, Russia accounts for almost half of the main arms exports to Africa, mainly supplying weapons to Algeria, Egypt, Sudan, and Angola. Russia accounts for about one-fifth of the world's arms sales.