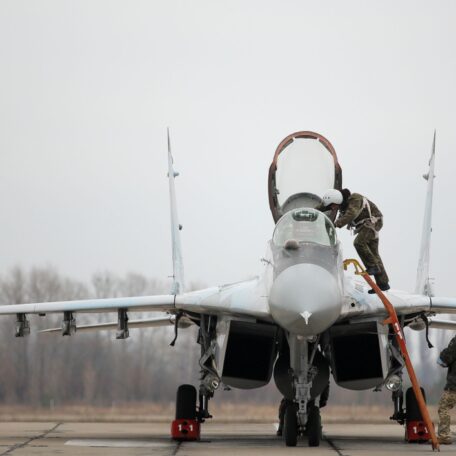 Tuesday, July 26, 2022
Slovakia will consider transferring 11 MiG-29 fighter jets to Ukraine.
At a press conference in Bratislava with British Minister of Defense Ben Wallace, the Slovak Minister of Defense, Yaroslav Nagy, said Slovakia will stop operating their MiG-29s only when the Czech Republic and Poland will take over the protection of Slovakia's airspace. "Right after that, we will be able to discuss transferring the MiG-29s," the Slovak defense minister said. He emphasized that Bratislava cannot simply give away the planes without replacements or money "We are open to the discussion of donating these MiG-29s to Ukraine, but of course, it will require, I would say, a broader discussion to take into account the financial aspects and all other aspects of the delivery, so the decision has not yet been made," Nagy added.