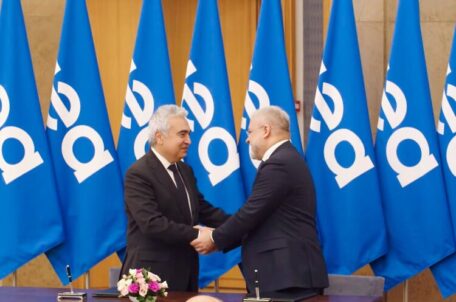 Wednesday, July 20, 2022
Ukraine has become an associate member of the International Energy Agency.
The corresponding joint declaration was signed in Warsaw by Energy Minister Herman Galushchenko and Executive Director of the IEA Fatih Birol, Ukrinform reports. "We have to win the energy war with Russia, and thanks to the signing of this agreement, we are becoming stronger. We thank our international partners for their solidarity," Galushchenko said. He noted that Ukraine wants to build a better energy system using innovative technologies. According to the minister, membership in the IEA will provide the country with practical expertise on issues related to the post-war restoration of the energy infrastructure and the development of joint action mechanisms.