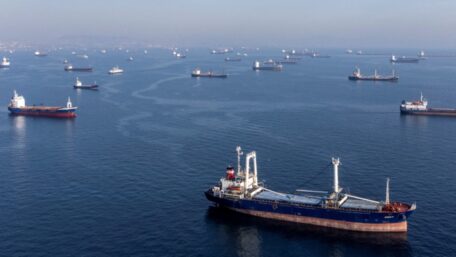 Friday, November 4, 2022
Ukraine denies Russia's statement on providing guarantees for the grain corridor's continuation.
Ukraine did not commit to any new obligations regarding the grain agreement, emphasized the spokesman of the Ministry of Foreign Affairs, Oleg Nikolenko. The spokesman noted that on November 2, Russian dictator Vladimir Putin declared that Russia "decided to return" to the grain agreement, allegedly having received "guarantees" from Ukraine not to use the corridor for military purposes. Nikolenko emphasized that Ukraine did not use and does not plan to use the corridor for military purposes and has never threatened the route's security. According to Nikolenko, Russia returned to the grain agreement in response to the active diplomacy from UN Secretary-General Antonio Guterres and Turkish President Recep Erdogan.