The occupiers de-energized the Zaporizhzhia NPP and will try to connect it to occupied Crimea and Donbas.
Friday, November 4, 2022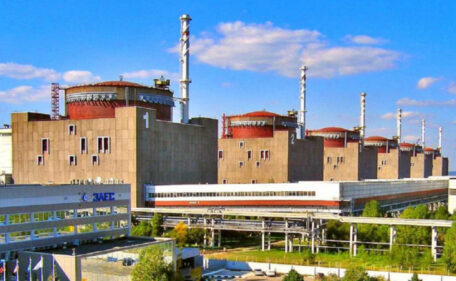 On November 2, due to Russian shelling, the last two high-voltage transmission lines from the ZNPP to the Ukrainian power system were damaged. The company noted that as of November 3, the power supply system for the ZNPP's own needs was operating sufficiently, and nine diesel generators remained in operation. Power units five and six, which had been in a hot state, were transferred to a cold state. 15 days of fuel for the diesel generators remains. "Due to the occupation of the plant and the interference by Rosatom representatives in its work, the possibilities for the Ukrainians to maintain the ZNPP in a safe mode are significantly limited," added Energoatom. The company noted that soon the occupiers will try to repair and connect the transmission lines from the ZNPP to the occupied territories of Crimea and Donbas.
Support UBN team