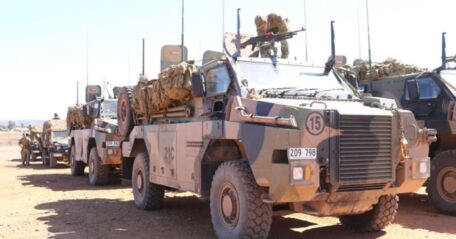 Friday, November 4, 2022
Australia provides 30 more Bushmaster armored vehicles for Ukraine.
 Australia will provide Ukraine with 30 Bushmaster armored vehicles in addition to the 60 Bushmasters that Ukraine has already received from Canberra. Including the new deliveries of armored vehicles, Australia's total aid amounts to $420M, Australian Defense Minister Richard Marles announced today. In addition to the supply of armored vehicles, the Minister of Defense of Australia emphasized its participation in the training programs of the Ukrainian military in Great Britain.