Ukraine and Germany will deepen their cooperation for the green recovery of the Ukrainian energy industry.
Thursday, April 6, 2023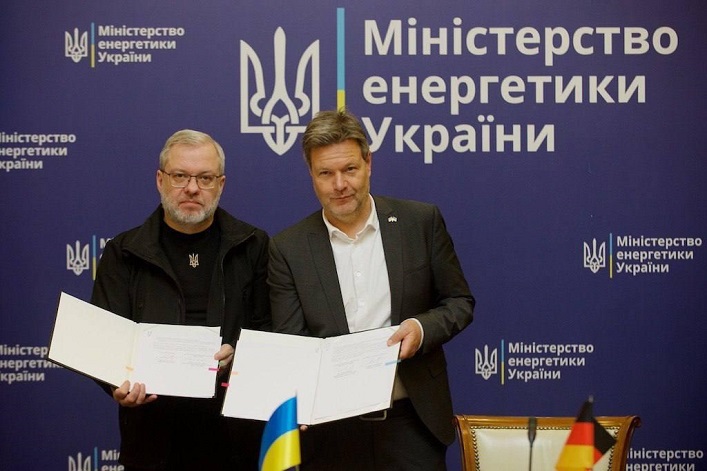 In particular, Minister of Energy of Ukraine Herman Galushchenko and Vice Chancellor of Germany Robert Habek signed a joint statement to expand the German-Ukrainian energy partnership, emphasizing the green recovery and reconstruction of Ukraine's energy industry.
The parties agreed to extend their collaboration in such areas as restoring the energy infrastructure, increasing the sustainability of the energy sector, and expanding the use of renewable energy sources, including wind, solar, biomass, hydropower, and green hydrogen.
The partnership also provides for cooperation in energy conservation through increased efficiency, decarbonization, and reduction of carbon dioxide emissions to accelerate the transition to clean energy, as well as support for structural changes in the coal regions of Ukraine.
Support UBN team