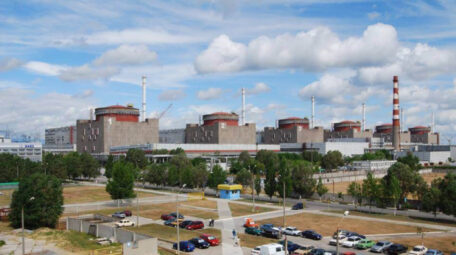 Tuesday, September 6, 2022
The Zaporizhzhia nuclear power plant has been cut off from the Ukrainian grid.
 The last remaining power line connecting the Zaporizhzhia nuclear power plant to the Ukrainian grid was disconnected Monday after a fire caused by Russian shelling. As a result, the unit is only providing electricity to the plant itself for in-house needs, Ukraine's nuclear energy operator Energoatom announced on Telegram. Fighting near the plant makes it impossible to carry out repairs now, Ukrainian energy minister Herman Halushchenko said on Facebook. The Energoatom spokesperson also said disconnecting the plant from the Ukrainian grid would not make connecting the plant to the Russian grid any easier due to transmission line damage.