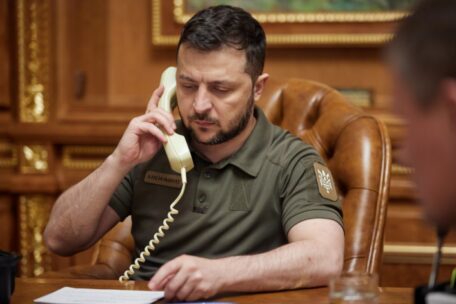 Tuesday, September 6, 2022
During a phone call, Zelenskyy asks Macron for additional defense support.
 The Ukrainian and French presidents discussed defense support and the UN nuclear inspection during a 1.5-hour-long call, President Volodymyr Zelenskyy tweeted on Monday. The French president also reiterated his full support for restoring Ukraine's sovereignty, security, and territorial integrity, the Elysee reported in a transcript of the call. The two leaders also discussed the International Atomic Energy Agency's mission to the Zaporizhzhia nuclear power plant. Also, Macron reiterated the imperative need to preserve the safety and security of nuclear facilities, which can only be achieved through the withdrawal of Russian forces.