The Zaporizhzhia NPP was again disconnected, and the reactor was stopped.
Monday, September 5, 2022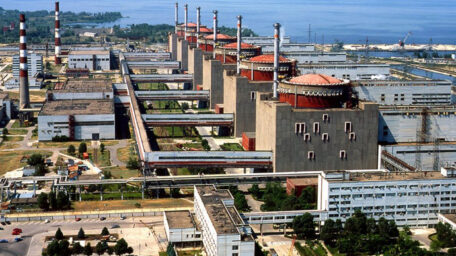 The IAEA reported that the Zaporizhzhia NPP has once again lost connection with the last main external power transmission line, but the facility continues to supply electricity to the network via a backup line. A fourth transmission line failed, and three more were lost earlier due to shelling by occupiers. IAEA experts clarified that the station continues to supply electricity through the 330 kW backup line and also provides the station's internal needs. At the same time, the station's management informed the IAEA team that on September 3, due to network restrictions, unit No. 5 was disconnected, the same one that was disconnected on September 1. A single one of the plant's reactors is still operating and this is what produces electricity to Ukraine's power system e and the plant's internal needs.
Support UBN team