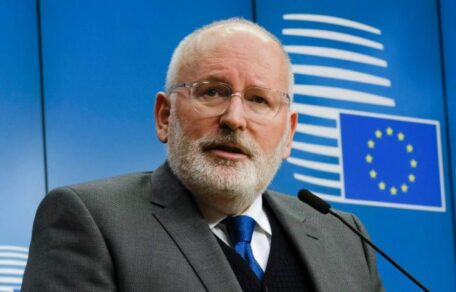 Wednesday, June 15, 2022
The VP of the European Commission supports EU candidate status for Ukraine.
Vice President of the European Commission Frans Timmermans supports granting Ukraine the status of a candidate for accession to the European Union. "Ukrainians are defending our European values. And if they ask for the opportunity to join the EU, we can't say no," Timmermans said. He noted that now it is impossible to name the date of entry. Timmermans added that he has a full understanding of the concerns of some countries about a too rapid acceptance of the war-torn country. The European Commission is due to decide on Friday whether to grant Ukraine EU candidate status. "We need to ensure that Putin does not win the war," he added.