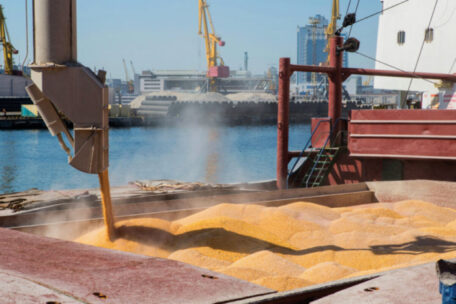 Monday, August 22, 2022
The US will purchase 150,000 tons of Ukrainian grain to fight hunger.
The USA plans to buy 150,000 tons of Ukrainian grain for distribution in poor countries through the UN World Food Program (WFP), announced the head of the organization, David Beasley. According to the WFP, 22 million people are suffering from hunger. Beasley added that a ship with 23,000 tons of Ukrainian grain should dock in Djibouti on August 26 or 27. This cargo is expected to provide food for 1.5 million people in the Horn of Africa (Somalia Peninsula) for one month. People in the region are suffering from drought as well as bloody conflicts. The head of the WFP called on the Gulf countries, which receive substantial profits from oil, to follow the US example and finance food aid.