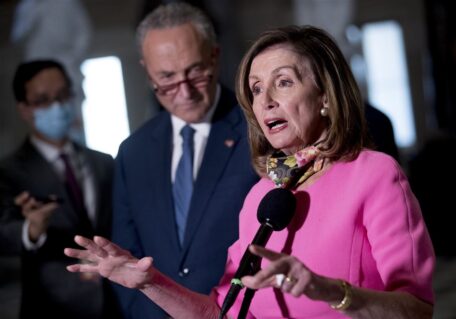 Thursday, May 12, 2022
The US has passed $40B in financial aid for Ukraine.
The President of Ukraine, Volodymyr Zelenskyy, thanked the House of Representatives of the United States of America, particularly Speaker Nancy Pelosi, for the prompt approval of the law on additional financial support for the Ukrainian state. The Lower House of Congress has reportedly passed Bill H.R. 7691, which provides for an additional allocation of about $40B to respond to Russia's aggression against Ukraine. Last month, US president Joe Biden sent a proposal to Congress to approve a new package to allocate $33B to support Ukraine. While working on the document, the lawmakers proposed an additional seven billion for food aid and military equipment for Ukraine.