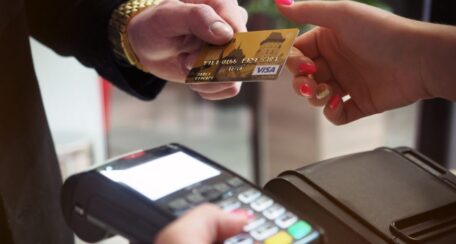 Thursday, May 12, 2022
Card terminals usage shows that the Ukrainian economy is gradually returning to work.
 The number of non-cash payment terminals owned by PrivatBank increased by 42% in two weeks, with small businesses resuming card payments more actively, reported epravda.com. Thus, with the beginning of the full-scale war of the Russian Federation against Ukraine, the number of active terminals fell by 66% at its lowest point, and the volume of transactions fell by 39% during the first two months of the war. However, during the last two weeks, from April 26 to May 10, the number of active POS terminals jumped by 42%, and the volume of transactions increased by 38%. Also, among the areas that significantly reduced the activity of terminals, specifically clothing and electronics, but over the past two weeks, they climbed by 64.8% and 44.2%, respectively.