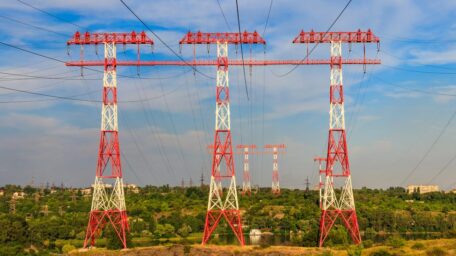 Thursday, May 12, 2022
The EBRD will allocate €50M to Ukrenergo for support liquidity.
The European Bank for Reconstruction and Development (EBRD) and Ukrainian authorities have agreed on repurposing part of an existing loan to Ukrenergo, the country's electricity transmission company, to provide €50M of emergency liquidity. The aim is to keep the lights on in a country whose economy has been hard hit by February's invasion by Russia. The EBRD President, Odile Renaud-Basso, said: "This EBRD support to the Ukrainian electricity company is vital to help maintain citizens' everyday access to vital services. It is more important than ever to keep the real economy working." The EBRD will support other vital operations in the coming weeks, particularly in addressing the liquidity needs of Ukraine's railway and pharmaceutical sectors. The EBRD has pledged to invest €1B this year in supporting the Ukrainian economy with donors and partners.