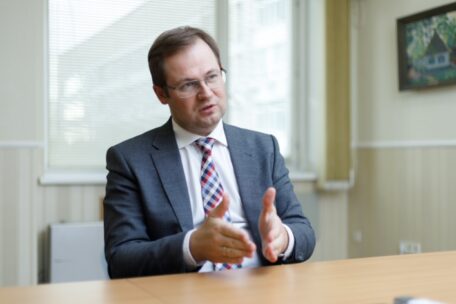 Monday, October 24, 2022
The Ukrainian government has announced increased business deregulation.
The government proposes to simplify the regulatory environment as much as possible by canceling most outdated regulatory documents, Deputy Minister of Economy of Ukraine Denys Kudin said. According to the minister, during the war, the state should find compensatory mechanisms to balance the military risk, reduce the administrative and tax pressures on business, and introduce military risk insurance. Otherwise, the economy will be limited in size due to the curtailment of business activity. Kudin specified that the Ministry of Economy is preparing draft decisions in all three directions. All regulatory documents will be divided into three groups: those that will continue to operate, those that must be canceled, and those that must be transformed.