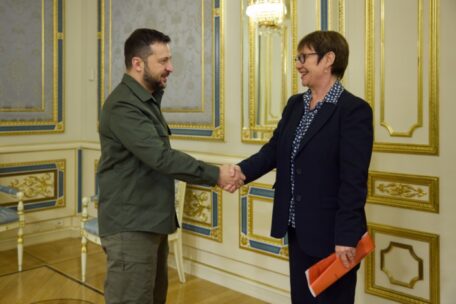 Monday, October 24, 2022
The EBRD will invest about €3B in Ukraine in 2022-2023.
The European Bank for Reconstruction and Development (EBRD) will invest more than €1B in Ukraine in 2022 and wants to double this amount next year, stated the bank's president, Odile Renaud-Basso, after meeting with President Volodymyr Zelenskyy. As reported by the head of state's press service, Zelenskyy emphasized that it is important to work on a quick recovery today, which requires urgent involvement of financial resources. First, this concerns energy facilities, infrastructure, education, and housing restoration for Ukrainians. A similar meeting was held by the PM of Ukraine, Denys Shmyhal. According to the head of the government, the €2B allocated to the EBRD at the beginning of the war is already working to support the stability of the energy and transport sectors of the Ukrainian economy.