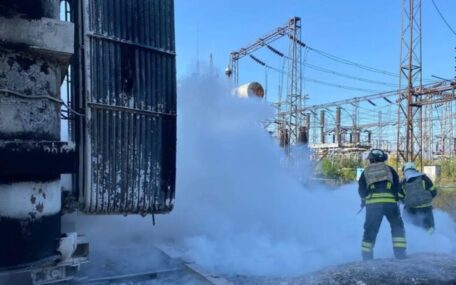 Wednesday, November 23, 2022
The Russians have damaged almost all large thermal and hydroelectric power plants.
 An attack last week by Russian forces on Ukraine's power grid caused enormous damage, leaving no thermal or hydroelectric power plant in Ukraine fully intact, according to the head of the board of state energy company Ukrenergo, Volodymyr Kudrytskyi. Kudrytskyi added that there are almost no Ukrenergo hub substations that are undamaged. Practically every key substation has been hit at least once. Ukraine's grid is currently stabilized with scheduled blackouts due to the war's massive damage to power stations, leaving them unable to provide enough electricity for the country. Kudrytskyi explained that after each attack, it takes time for the electrical system to recover and one to three days to transition from emergency to planned outages.