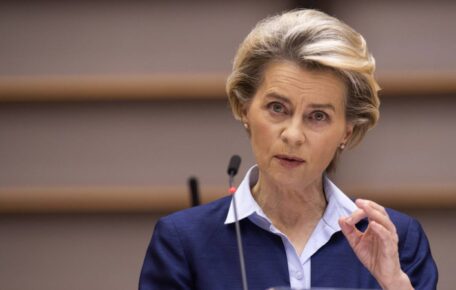 Wednesday, November 23, 2022
The European Union announces $2.57B in funding for Ukraine.
The European Union will provide another €2.5B ($2.57B) in financial aid for Ukraine, European Commission President Ursula von der Leyen announced on Tuesday. The EU Commission is planning to aid Ukraine with a support package of €18B ($18.5B) in 2023, with funding disbursed regularly, for urgent repairs and recovery, she said in a tweet. Ursula von der Leyen wrote on Twitter, "We will keep on supporting Ukraine for as long as it takes." Ukraine's Prime Minister Denys Shmyhal thanked the EU for its assistance, describing the move as another gesture of solidarity.