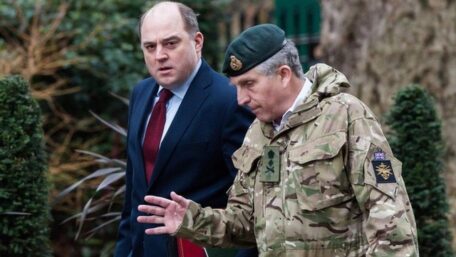 Thursday, October 13, 2022
The Russian Federation is no longer a superpower due to its failures in Ukraine.
 According to British Defense Minister Ben Wallace, Russian President Vladimir Putin is beginning to understand that the Russian Federation is no longer a superpower in light of a series of failures by the Russian army in Ukraine. The head of the British Ministry of Defense believes that Russian forces will lose in Ukraine because of "their military capabilities" and false "strategic assumptions" by their leadership. Wallace also said that Ukraine's counteroffensive in the Kherson region has slowed down, but it still maintains the upper hand. At the same time, Russia faces a catastrophic loss of morale, poor equipment, a significant shortage of ammunition, and political instability.