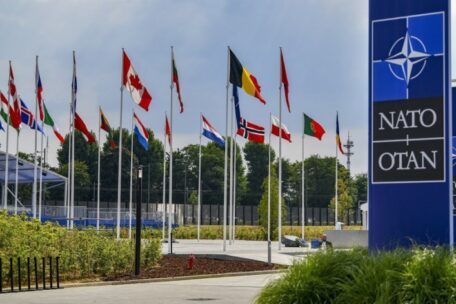 Thursday, October 13, 2022
NATO is preparing a response to a Russian Federation nuclear attack.
 A Russian nuclear strike would change the course of the full-scale war against Ukraine and, most likely, provoke a "physical response" from Kyiv's allies and the North Atlantic Alliance. According to NATO officials, any use of nuclear weapons by Russia will have unprecedented consequences and "most likely, will provoke a physical response from many allies and potentially from NATO itself." The representative of the Alliance added that Russia is primarily trying to prevent the direct entry of NATO and other states into the war in Ukraine with its nuclear threats. This is the first statement by the Alliance to this point confirming the possibility of Western armed intervention in the event of Russia's use of nuclear weapons.