The Polish Prime Minister suggested a solution that could help bring an agreement on the Russian oil ban.
Tuesday, May 31, 2022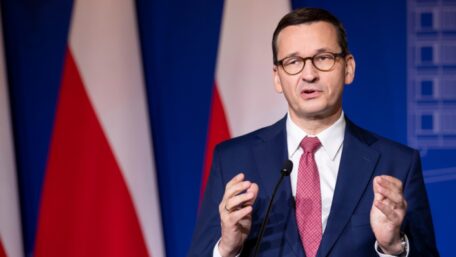 As Hungary holds out against an EU Russian oil ban, Poland has proposed introducing a price equalization system in the European Union so its fellow EU members can no longer benefit from continuing to import Russian oil, reported pap.pl. A "special tool for leveling the price of fuel" could be introduced, so any EU country resisting Russian oil sanctions would not be able to use imports as an advantage in competition with other countries, Poland's PM Mateusz Morawiecki said. Despite disagreements among EU members, Morawiecki remains optimistic about a positive solution to the Russian oil embargo at the EU summit.
Support UBN team