President Zelenskyy, in the speech to EU leaders, asked for an agreement on the Russian oil ban.
Tuesday, May 31, 2022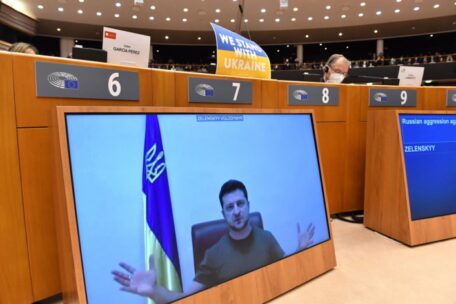 On May 30, Zelenskyy called on the EU to approve the sixth package of sanctions against Russia and stop depending on Russia in an address to the European Council. "Why do you depend on Russia and their pressure, not vice versa? Russia must depend on you. Why can she still earn almost a billion euros a day by selling energy?" asked Volodymyr Zelenskyy. The Ukrainian President also calls for granting Ukraine EU candidate status in June and not to look for any other alternatives. "At the strategic level, Ukraine's candidate status for EU membership should be approved in June. We have already provided answers to the questionnaire to the European Commission at an unprecedented speed and, most importantly, agreed to all the terms," added Zelenskyy.
Support UBN team