The occupiers want to switch the Zaporizhzhia NPP to Crimea.
Wednesday, August 10, 2022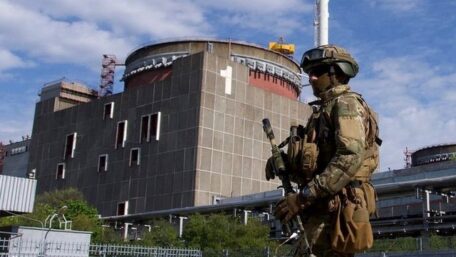 The Russian Rosatom personnel transferred to the station a program designed to connect the nuclear plant's output to Crimea. The prerequisite is severe damage to the communication lines of the ZNPP with the energy system of Ukraine. According to Energoatom president Petro Kotin, "To switch the station's power to Crimea, it must be turned off, as well as the entire south of Ukraine – the occupied parts of the Kherson and Zaporizhia regions. After that, they must start re-energizing these areas from the substation in Dzhankoi and then gradually reach Kakhovska, and re-energize the ZNPP. After that, it will no longer be possible to connect it to the Ukrainian energy system, and it will remain on the Russian frequency. This is their plan, and they have started implementing it," Kotin said.
Support UBN team