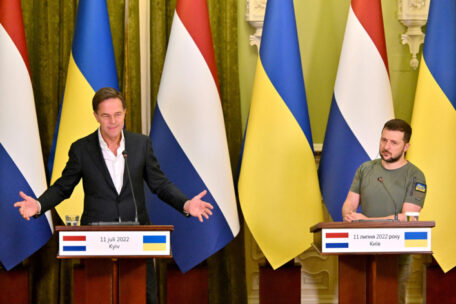 Tuesday, July 12, 2022
The Netherlands will provide heavy weapons and additional financial aid to Ukraine.
 The Netherlands will provide Ukraine with heavy weapons, armored vehicles, and self-propelled howitzers said Dutch Prime Minister Mark Rutte during his visit to Kyiv. He added that "We must support Ukraine with complex modern weaponry. I call on all my colleagues in Europe and other parts of the world to help Ukraine with heavy weapons." Furthermore, he added, "We must help Ukraine economically so that the Ukrainian economy continues to work as much as possible under the current circumstances. We do not know how long this brutal war will last, but we know that Ukraine will continue to need our support when it is finally over." The Netherlands also announced €200M of additional financial support for Ukraine.