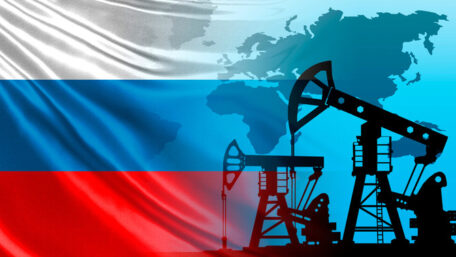 Tuesday, July 12, 2022
Russia's war machine is still making plenty of cash from il exports.
 An increase in the rate of export duty charged on crude oil shipped out of Russia in July has helped the Kremlin to ride out a slump in revenue inflow in the first full week of the month. Duty rates increased by 23% between June and July, delivering an additional $1.42 a barrel to the Kremlin on every cargo shipment leaving the country. That boost helped Russia shrug off a 15% drop in crude shipments in the week to July 8, with revenues edging down by just $3M, or 2%. The G7 group is under pressure to find a way to hurt Russia without spiking oil prices. In an attempt to do that, US Treasury Secretary Janet Yellen is pushing a plan to cap Russian oil prices to preserve export volumes while hitting the government's revenues. As a result, aggregate crude flows from Russian ports were down week-on-week by 555,000 barrels a day, or 15%, with shipments lower from all four of the country's exporting regions.