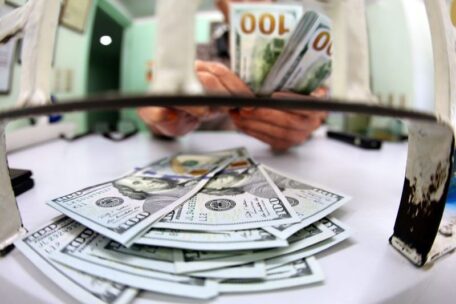 Monday, May 30, 2022
The NBU sold a record amount of currency this week.
The volume of currency sales by the National Bank of Ukraine in the fourth week of May set a sales record for the period of time since the beginning of the war, $1.43B, reported the NBU. The National Bank managed to buy only $7.5M this week, as it did last week. Last week, the National Bank sold $650.4M. On May 21, the regulator lifted the upper limit on both the cash currency sales rate by banks in Ukraine and the hryvnia conversion rate into foreign currency on their cards outside the country. Previously, the ceiling of this exchange rate was the official hryvnia exchange rate recorded on the first day of the war, plus 10%, or UAH 32.18 per dollar.