The NATO Secretary-General's statement on the recognition by Russia of the self-proclaimed Donetsk and Luhansk People's Republics.
Wednesday, February 23, 2022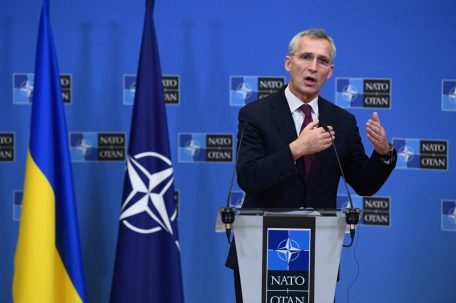 "I condemn Russia's decision to extend recognition to the self-proclaimed 'Donetsk People's Republic' and 'Luhansk People's Republic,' said Jens Stoltenberg. This action further undermines Ukraine's sovereignty and territorial integrity, erodes efforts towards resolving the conflict, and violates the Minsk Agreements, to which Russia is a party. In 2015, the United Nations Security Council, which includes Russia, reaffirmed its full respect for the sovereignty, independence, and territorial integrity of Ukraine. Donetsk and Luhansk are part of Ukraine.
Support UBN team