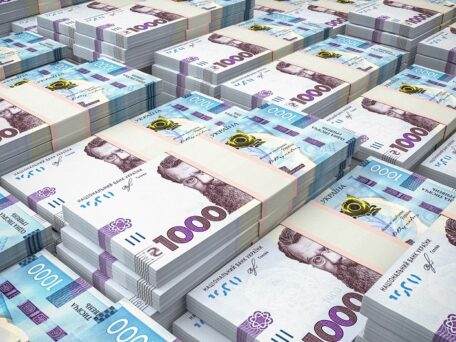 Thursday, January 26, 2023
The Ministry of Finance has attracted UAH 13B from the placement of government bonds.
On January 24, the Ministry of Finance drew UAH 13.22B to the state budget through auctions of military bonds. According to the Ministry of Finance, UAH 472.86M was raised from the sale of six-month bonds at 13% per annum compared to 13.43% a week ago. The Ministry of Finance placed nine-month bonds for UAH 23.27M at 16% per annum and 12-month bonds for UAH 1.5B at 18.5%. Another UAH 6.32B came from the sale of two-year bonds at 19.59% per annum. In addition, 4.89B was collected from the placement of securities with a maturity of 2.5 years at 19.75%.