The EBRD plans to deliver €3B to Ukraine in 2022-2023.
Thursday, January 26, 2023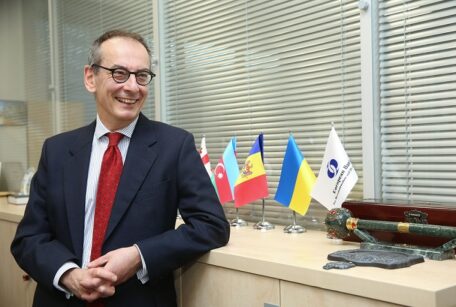 The European Bank for Reconstruction and Development has no plans to reduce their investment volume in Ukraine this year. Last year, the bank's investments amounted to €1.7B, said the bank's Managing Director of Eastern Europe and the Caucasus, Matteo Patrone. He specified that the number of activities might increase, but the bank must remain highly flexible regarding investment directions. Patrone added that the EBRD might focus more on transportation logistics and municipal infrastructure in 2023. To date, the EBRD has deployed €1.7B to support Ukraine's real economy through investments in vital infrastructure, energy and food security, trade, and support for the private sector. A further €200M was delivered through partner banks. By the end of this year, the EBRD plans to increase its investment in Ukraine to €3B.
Support UBN team