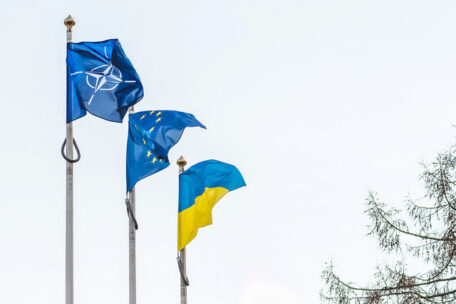 Tuesday, October 4, 2022
The majority of Ukrainians support Ukraine's accession to NATO and the EU.
Most Ukrainians are in favor of Ukraine's accession to both the North Atlantic Treaty Organization and the European Union. According to the survey from the Rating Group, 86% of respondents support Ukraine's accession to the EU in the event of a referendum on this issue, whereas 3% were against it, and 7% would not vote at all. Support for joining the EU is in the majority among representatives from all macro-regions and age groups. The level of support for joining NATO among Ukrainians is currently the highest ever recorded in polling. It is noted that 83% of respondents would support this initiative in a referendum, 4% would oppose it, and 9% would not vote. In June, only 76% of respondents favored joining the alliance.