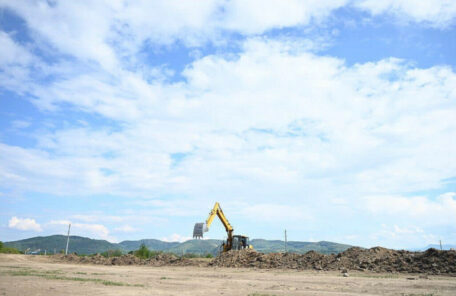 Monday, August 15, 2022
The largest salt mining company in Ukraine will be built in Transcarpathia.
According to Viktor Mykyta, the head of Zakarpattia Regional State Administration, after preliminary geological studies a huge salt layer was discovered from 35 to 500 meters below the surface. According to experts, in six months, Transcarpathia will have its first mined salt. The deposit will be able to provide 100% of Ukraine's need for technical salt, which will be supplied for road maintenance in the winter period. Currently, the country's need for technical salt has risen to 450,000 tons per season. After a planned infrastructure development, the company will start supplying table salt to Ukraine's population. The work began within an investment agreement with CATION INVEST.