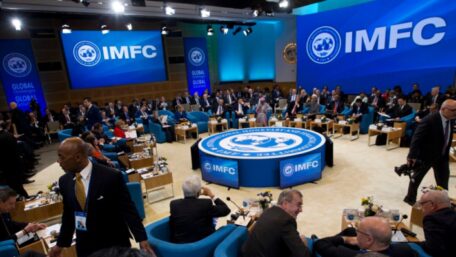 Tuesday, September 13, 2022
The IMF plans to discuss emergency assistance for Ukraine.
The International Monetary Fund, at an informal meeting of the Board of Directors, will consider a plan to provide emergency financing to countries affected by Russia's war against Ukraine. In particular, the affected countries faced a significant increase in food prices, writes Reuters. This will allow the IMF to help Ukraine and other affected countries without the conditions stipulated in regular financing programs. A formal vote on the plan is expected before the foundation's annual meeting in October. If approved, the IMF will temporarily increase existing restrictions and allow all member countries to borrow up to 50% of their IMF quota under the Rapid Financing Instrument and the Rapid Lending Instrument for Low-Income Countries. As for Ukraine, the IMF proposal provides some limited assistance. However, Ukrainian authorities insist that this should be a full-fledged financing package.