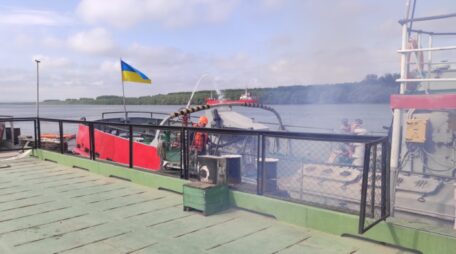 Thursday, July 28, 2022
The government has expanded the Danube's export potential by allowing fleet bunkering operations.
Due to war, the Danube became one of Ukraine's key export routes. Therefore, the government decided to expand its potential and change the border regime. To that end, the Cabinet of Ministers allowed the fleet to carry out bunkering operations – to refuel ships near the ports of Reni and Izmail, the Government Portal reports. According to Prime Minister Denys Shmyhal, this will decrease refueling downtime and significantly facilitate export-import cargo logistics. The prime minister notes that since the beginning of the war, multiple steps have been taken to open new logistics routes and increase Ukraine's export capacity. Among these are visa-free transportation with the EU, canceled customs duties and quotas for Ukrainian products exported to Europe, Canada, and Great Britain, and the opening of new checkpoints on the western border of Ukraine.