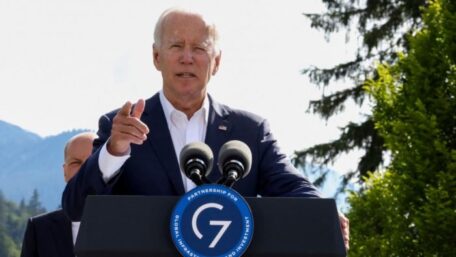 Tuesday, June 28, 2022
The G7 leaders have announced the launch of the Partnership for Global Infrastructure and Investment.
 According to the White House, the initiative envisages hundreds of billions of dollars worth of infrastructure development projects in developing countries, strengthening the global economy and supply chains as well as strengthening US national security. US President Joe Biden has announced that the US plans to mobilize $200B for Partnership projects over the next five years through grants, federal funding, and private sector investment. Together with partners from the G7, the US seeks to mobilize $600B by 2027 for global investment in infrastructure and to attract additional funds. Infrastructure projects will be aimed at overcoming the climate crisis, strengthening global energy security, developing and deploying secure information and communication technology networks, promoting gender equality and justice, and modernizing health care systems.