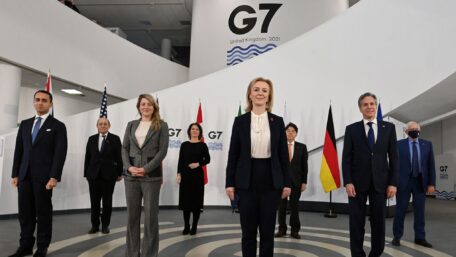 Friday, April 22, 2022
The G7 finance ministers have announced more than $24B in aid for Ukraine.
 Speaking at the G20 session in Washington, Finance Minister Serhiy Marchenko called for increased financial support for Ukraine in the face of full-scale Russian aggression. As a result, the G7 finance ministers announced additional support to Ukraine worth more than $24B by 2022 and expressed readiness to increase it if necessary. In a statement, the ministers also expressed regret over Russia's participation in international forums, including meetings of the G20, the IMF, and the World Bank this week. "International organizations and multilateral forums should no longer conduct business with Russia in the usual way," the ministers said.