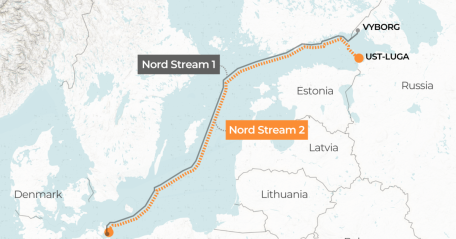 Friday, April 22, 2022
Ukraine seeks to transfer gas supplies from Nord Stream 1 to its pipeline.
 Ukraine is trying to persuade its western allies to shift some of its gas supplies from Nord Stream 1 to the Ukrainian gas pipeline. According to Ukrainian energy officials, this will force Russia to pay more for transit, which would help boost defense and deter Russia from damaging Ukrainian gas pipelines. Representatives of Naftogaz spent a week in Washington, DC, meeting with government officials and congressional lawmakers, asking to help them to persuade Germany and other European allies to adopt the plan. Ukrainian officials have proposed immediately sending 40% of the gas from Nord Stream1 through the Ukrainian pipeline, gradually increasing volumes to 100% by April 2023. This will give EU countries time to build up winter stocks and diversity.