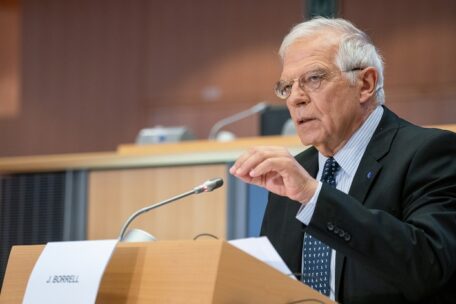 Tuesday, January 24, 2023
The EU agrees on the seventh €500M tranche of military aid.
On Monday the European Union's foreign policy chief, Josep Borrell, outlined the bloc's plans to continue supporting Ukraine, saying it had reached an agreement to provide an additional €500M and additional military training assistance worth €45M, dedicated to a military training mission for Ukrainian forces. Hungary was going to block the seventh tranche of military aid from the European Union, but today it rescinded its veto. Hungary opposes any decision that could lead to a continuation or potential escalation of the war. That brings the EU's total military support for Ukraine via the European Union's intergovernmental fund to €3.6B.