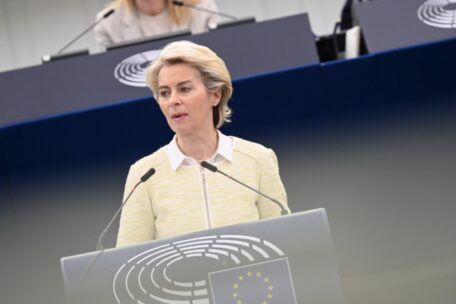 Thursday, September 8, 2022
The European Commission proposes to cap the price of Russian gas at €50 per MWh.
This is five times less than the current spot price, reported Politico. The publication notes that this step may be risky because the EU must be ready to refuse Russian gas immediately. After all, the Russian Federation can completely stop their supply in response. In addition, the EC proposals include command-and-control distribution of gas among countries in case of emergencies. Last week, France supported the establishment of a price limit for Russian gas supplies and a tax on surplus profits from energy resources. At the same time, the Czech Republic wants to remove the issue of a possible ceiling for Russian gas prices from the meeting agenda of EU energy ministers, scheduled for September 9.