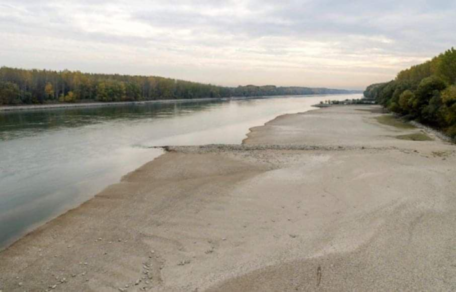 Friday, August 5, 2022
The Danube's shallow water will affect cargo flow.
 The water level on the Danube continues to fall, and the shallow water situation remains critical, affecting the supply of Ukrainian grain via the river. "The prolonged heat and lack of precipitation, as well as the spring flood, which was below the average level, create an anomalous situation that has not been observed in previous shallow water periods," said Dmytro Moskalenko from the Ukrainian Danube Shipping Company. According to the Danube Hydrometeorological Observatory, the average water level on the Danube in August is expected to be 10-250 cm below average, and in the Ukrainian territory – 15-145 cm below normal. The water level of the Danube is expected to rise by 10-15 cm, but this will be short-lived. The prospect of continued low rainfall is worrying.