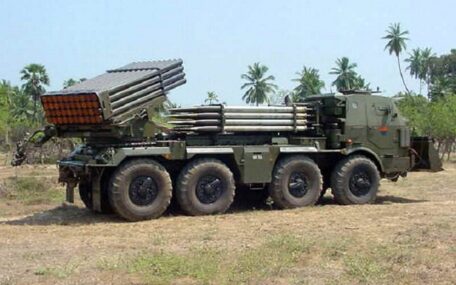 Thursday, May 5, 2022
The Czech Republic has provided $128M in military assistance to Ukraine.
 Currently, the Czech Republic is negotiating with Germany to establish a cooperation model on military aid to Ukraine. Germany offered the Czech Republic military equipment and weapons in exchange for what Prague would provide to the Ukrainian army. The Czech army can send Soviet-style equipment to Ukraine, which Ukrainian soldiers are familiar with. Since the beginning of the war, the Czech Republic has been sending small arms, missiles, and medical equipment to Ukraine. The Czech Ministry of Defense has stopped specifying the exact composition of Ukraine's orders for security reasons. According to media reports, the Czech Republic also sent heavy equipment to Ukraine, including DANA self-propelled howitzers, RM-70 volley jets, T-72 tanks, and infantry fighting vehicles. However, the ministry has not yet officially confirmed this.