The cost of rental housing in Ukraine increased in January.
Wednesday, February 15, 2023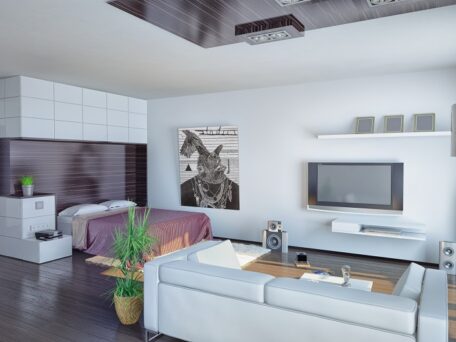 Last month, the average monthly rent for a studio apartment in Ukraine increased by 5.2% from UAH 5,699 ($155) to UAH 5,994 ($164). The Transcarpathia region took first place in rental prices, where rents rose 1.5 times to UAH 13,123, according to the State Statistics Service. Second place was taken by the Lviv region, where the monthly rental cost increased by only 0.2% to UAH 10,996. In Kyiv, rents fell by another 2.6% to UAH 7,438, taking third place in cost. In general, housing rent has become more expensive in the western and some central regions of Ukraine. And the lowest prices are fixed in the Kherson (UAH 2,905), Zaporizhia (UAH2,862), and Sumy (UAH 2,687) regions near the front lines. Over the past year, the average rent in Ukraine increased by 32.7% to UAH 5,699. Again, the Lviv region took first place, where the rent price increased by 2.1 times to UAH 10,977 ($300).
Support UBN team