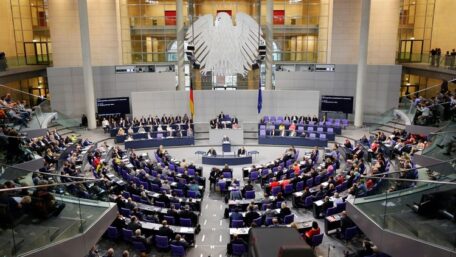 Friday, April 29, 2022
The Bundestag supports the accelerated supply of heavy weapons to Ukraine.
 On Thursday, the German Bundestag voted in favor of a document calling on the government to expand and speed up the provision of heavy weapons to Ukraine. The adopted document entitled "Protecting Peace and Freedom in Europe – Comprehensive Support for Ukraine" is a joint proposal of the CDU / CSU opposition bloc and coalition parties. Deputies called on the federal government to "continue and, if possible, speed up the supply of necessary equipment to Ukraine and expand supplies of heavy weapons and complex systems." The provision of weapons to Ukraine should take place so as not to weaken Germany's defensive capabilities, parliamentarians said.