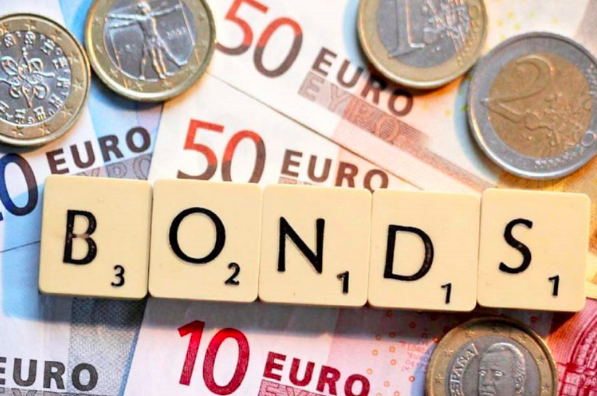 Monday, December 14
Eurobond Buyers Buy Ukraine…Appetite Returns for Hryvnia Bonds…More Christmas Presents for Ukraine: US, World Bank and EBRD Aid Total $1.5 billion…All Seaports Are For Rent or Sale…Big Privatization Candidates are Named ...Corona Vaccinations to Start
Ukraine's offering of dollar Eurobonds was three times oversubscribed Friday, causing the Finance Ministry to raise the final volume by 20%, to $600 million, and to push the rate down to 6.2%, one full percentage point below the yield for a similar 12-year issue last July. "The estimated yield of 6.20% is the lowest yield on public Eurobonds in US dollars in the history of Ukraine," Finance Minister Serhiy Marchenko said in a statement posted on the ministry website. Five months ago, the government placed 13-year Eurobonds for $2 billion with a coupon of 7.253%. JP Morgan, Paribas and Goldman Sachs were the organizers of Friday's placement. The offering started the day with a yield guidance of 6.4% for $500 million.
Tomorrow's auction of government hryvnia bonds should draw more foreign buyers, analysts predict. Last week saw an uptick of foreign buying — $79 million – breaking a fall in foreign holdings since January. Fueling interest are: high yields – 12.25% for 4-year bonds, and a sense that the hryvnia/dollar exchange rate has stabilized after a 20% drop earlier this year. Since the start of the year, foreign holdings of the bonds dropped 34%, reports the National Bank of Ukraine. On Thursday, Dmytro Sologub, a deputy governor of the central bank, said the government's need to finance the budget deficit is behind the recent increase in bond rates.
The World Bank approved Friday night a $300 million loan to help "prevent around 1 million Ukrainians from falling into poverty due to the COVID-19 pandemic," the Bank's Board of Executive Directors reported from Washington. The loan is designed to get "fast cash transfers to individuals and households who have lost their jobs or income sources because of the pandemic," the Bank said. "According to World Bank estimates, 60 percent of the Ukrainians who may fall into poverty because of the COVID-19 outbreak do not currently benefit from any existing social protection program." The money follows a similar $150 million loan approved last April under the Bank's Covid-19 'Social Safety Nets' project.
The EBRD's new loans to Ukraine projects will hit €750-850 million this year, a 'big increase' over the average of the last four years, Matteo Patrone, EBRD managing director for Eastern Europe and the Caucasus, told the UkraineInvest conference Friday. Separately, the European Investment Bank is extending €1 billion in loans to Ukraine, making it the main loan recipient from the Bank in the 'Eastern Neighborhood', EU's designation for 26 nations surrounding the EU.
Ukraine is to receive $250 million in US military aid under a defense spending bill approved Friday by the U.S. Senate in a 84-13 vote. Earlier in the week, the House of Representatives approved the bill by a similar overwhelming majority. Ten days ago, President Trump threatened to veto the bill over non-Ukraine issues. A Senate summary says the bill "authorizes US$250 million for the Ukraine Security Assistance Initiative, including US$75 million for lethal assistance, and extends the authority to support Ukraine in deterring Russia." The bill also includes provisions to tighten sanctions on Nord Stream 2, the Russia-Germany gas line.
Ukraine plans to transfer all of the nation's seaports to concessions or private ownership by 2025, Infrastructure Minister Vladyslav Krikliy told an online international investment conference Friday. Noting that concession contracts with foreign investors were signed this summer for two ports – Olbia and Kherson – he said that next in line for concessions are the rail, ferry and container terminals of Chornomorsk and the passenger terminal at Odesa port. Next will be concessions of Berdyansk, on the Azov, and Izmail, on the Danube. The Ministry is preparing to sell outright three small ports: Belgorod-Dniester, Ust-Dunaisk and Skadovsk.
By 2022, the government plans to reach concession agreements for highways, airports, rail stations and other infrastructure facilities, Prime Minister Shmygal said at the conference, which was organized by UkraineInvest. Speaking to an estimated 1,000 participants from 63 countries, he said: "During 2021-2022, it is planned to conclude concession agreements for seaports, highways, airports, railways and other infrastructure facilities." He also said that over the next four years, President Zelenskiy wants Ukraine to climb into the top 30 of the World Bank's Ease of Doing Business Index. After climbing 48 positions during the Poroshenko government, Ukraine now is in 64th place.
In the first half of next year, the State Property Fund plans to start the privatization of the United Mining and Chemical Company, the First Kyiv Machine-Building Plant (formerly Bolshevik), and stakes in six regional power companies, the head of the Fund, Dmytro Sennychenko, said Thursday at the Ukrainian Investment Roadshow. Last spring, the Rada suspended all major privatization auctions after coronavirus restrictions shut down almost all air travel. Sennychenko said he expects the Rada to lift the ban this spring.
Ukraine will receive – free of charge — enough Covid-19 vaccines to vaccination 4 million people this spring, Ukraine's Chief Sanitary Doctor Viktor Liashko wrote Saturday on Facebook. In addition, Ukraine is budgeting $90 million to buy vaccines to inoculate another 13 million people. This would cover a little less than one half of Ukraine's current population, estimated at 37 million. In a recent poll by the Rating Group, 40% of respondents said they would not take a vaccine, even if free.
Coronavirus hospitalizations jumped 25% in November, over October, to 63,958 cases, reports Ukraine's National Health Service. On Friday, deaths hit a record level — 285. New cases reported are averaging about 13,000 a day, but many cases are never reported. On Friday, Odesa Mayor Hennadiy Trukhanov became the latest politician to be hospitalized for coronavirus. Since September, President Zelenskiy and the mayors of Kyiv, Kharkiv and Lviv have been hit by Covid.
Due to Thursday afternoon's ice storm, flights in and out of Kyiv's two airports were disrupted through noon on Friday. With Kyiv Sikorsky closed for several hours, Wizz Air cancelled two flights to Germany. A Wizz Air flight to Vilnius did not return to Kyiv and a Belavia flight from Minsk did a U-turn and returned to it base. The glaze over the city caused numerous traffic accidents and falls by pedestrians. A CCTV video of a woman trying to walk near Andriyivskyy descent went viral drawing millions of viewers worldwide.
Editor's Note: Ukraine's offer of $600 million in Eurobonds was three times oversubscribed Friday. Tomorrow afternoon, at 16:00 Kyiv time, I moderate a CFO-level panel of corporate issuers – DTEK, Kernel, Metinvest, Naftogaz, Ukrzaliznytsia, and Vodafone – for Strategy Council's annual Ukrainian Investment Roadshow. We will explore the 2021 outlook for Ukraine in international capital markets. Immediately after, Ben Hough, my BCP Securities colleague, will moderate a panel of international investors in Ukraine –a panel of international investors in Ukraine – Amundi, Emso, Rothschild, Plenisfer and BlueBay. Capping this unique afternoon, I interview Kurt Volker, former US Envoy to Ukraine, on what we should expect from the incoming Biden administration on Ukraine. To catch these high level views – at no charge — sign up here with London's Strategy Council. With Best Regards, Jim Brooke